MAGNIFYING LED MAKEUP MIRROR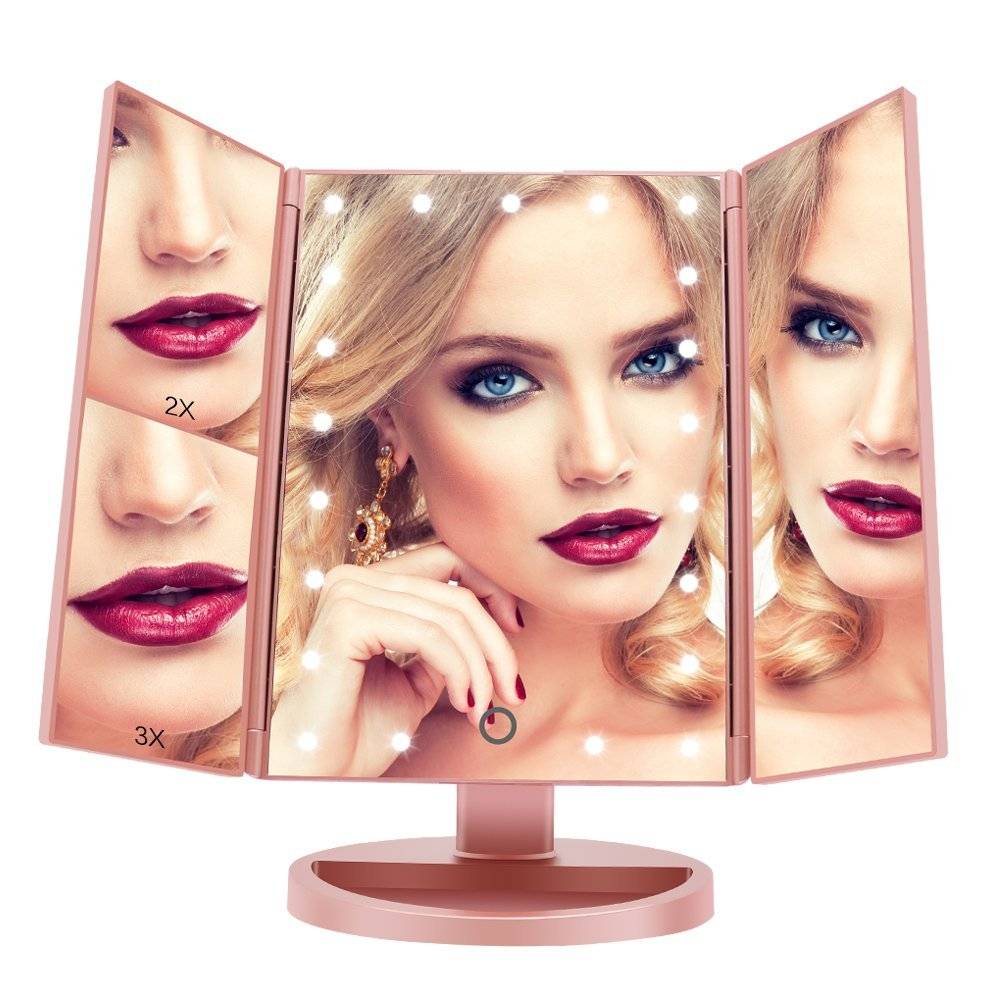 WHY ARE LED MIRROR'S SO POPULAR?

We are happy that you asked! There are several reasons that this item is so highly requested:
First,
1. We need free hands while handling our hair and makeup product. Have you ever tried styling with a handheld mirror or trying to lean in super close to a standard cabinet mirror? It is frustrating and it doesn't quite compare to being able to adjust your mirror to the perfect angle like our magnifying mirror can!
2. The magnifying feature helps us see the skipped details that we typically do not see with our own eyes. For example, we missed adding glue to the end of our eyelashes, there is a gap in your eyeliner, or perhaps you missed an opportunity to moisturize a dry flaky area on your face. Or the worst of all, you baked and didn't quite blend the makeup right.
3. One of the leading reasons that the LED magnifying mirror is highly requested is its abilility to light-up poorly lit areas. How many times have you left outside and found yourself fiddling with your makeup and hair? You noticed little mishaps here and there! The LED magnifying mirror mimics natural light, allowing you the opportunity to do your makeup and hair flawlessly, just like a pro. It is also dimmable woohoo!
4. Finally, the best feature is that this thing folds up just like a book! How cool is it, that you can take it with you anywhere? Most of all, it is a cute sleek design that looks super fab on your countertop!
These Ladies ❤ The
Magnifying LED Mirror: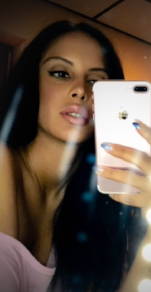 "I really love this! I am able to get
out the door so much easier and quickly.
It also is good selfie lighting."
- Kendra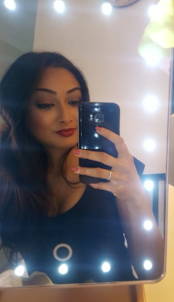 "This helps BIG TIME! I'm really happy I found this "
- Gloria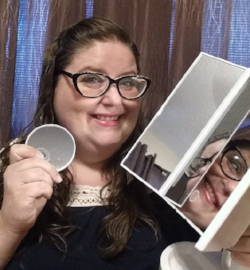 "This is wonderful and looks beautiful on my vanity !"
- Jen